It's not enough to fantasize about an unknown babe, it's so much better to have a real girl in your fantasy. behold the masturbates shaped like real women. I'm not talking about just a regular pocket pussy but the type of males ex toy creates with thighs and even those delicate belly folds.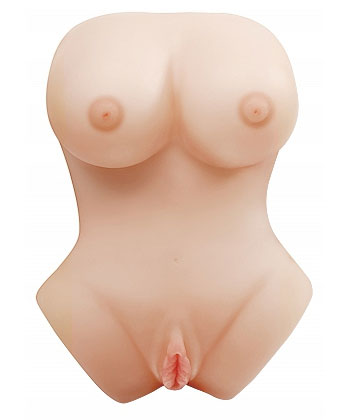 Bigger is better and recently I've seen some full body masturbators – it seems like the sex toy manufacturers are taking this one and running with it to the point where it's virtually impossible to hide them anymore! I'm not sure I could ever get with a full body bump of silicone, some of these weight 12 pounds or more and are like the torso of a woman. The creepy thing is they don't have a head so it's like having sex with the headless horsewoman, or maybe they can call it the headless whore-woman!
I'll stick with TheAdultToyShop selection of male sex toys for my personal sex needs and won't worry about a full figure body. I don't think these guys will have it anytime soon either as they tend to be more light-weighted when it comes to sex toys.
I could create this myself but I'm not sure how many would actually get delivered to homes across America, being way to strange for most guys tastes but the occasional oddball out there will probably love it, dress her up, serve her tea like the guys who are crazy about the real dolls you see in japan.
I'm not a freaky person by any means so this sex shop is my favorite not scaring me with a sex toy that's a turn off – I mean a headed woman with a vagina and ass hole. I'll stick to my simple pocket pussy thank you very much!