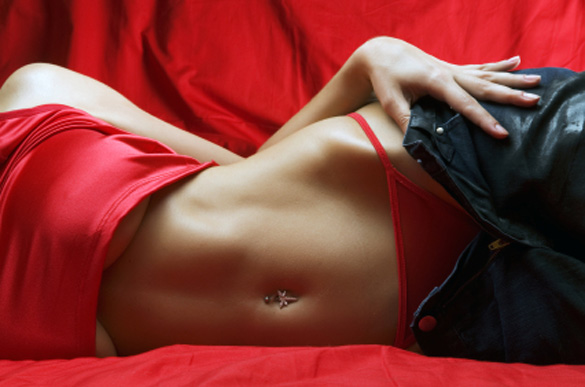 Two months into the new year and gyms are still full of people in an endless effort to become more fit and healthy. New years resolutions are in full swing. Perhaps you know some friends who have stopped smoking. Are you feeling a little left out of the personal-betterment this time of year? Here's a fantastically fun ride: Make a New Year Resolution to have better sex! To make it even easier, follow the 5 tips below and hold on for a wild ride into a land of forbidden pleasures and fantastic fun.
1.) Read Erotica Stories
The mind is the most important tool in getting sexually aroused. Reading erotica stories trains the mind to imagine hot sec scenes & tales of passionate lovers. Reading these tales also gets your body in the mood for sex, sometime you'll notice you may get wet down there, a good sign that means the mind has begun getting the body in the mood!
Check out this resource which features possibly the longest list of erotica submissions I've ever seen, you'll get an endless supply of ideas and inspiration. Furthermore, reading stories gives you ideas on how to execute role play and other fantasies as the story describes from beginning to end a sexy encounter or theme, recreating it will be easy since all the dirty details are provided. Now track down your man and have your way with him!
2.) Toys & Trinkets
Skipping the beginner details and assuming you already have sex toys in your bedroom, this tip is helping to expand the repertoire a little bit more. We're not talking vibrators here, time to revisit a few ideas that have recently evolved into great products that really work. An example is the mini stimulator, click for examples and check out some of the newer sex toy models fresh on the market. This is simply one example but the purpose of the point is to check out a shop together for new ideas. Skip the vibrator aisle and go for something you don't have already.
3.) Striptease!
A real treat for your man and an unexpectedly empowering treat for you. Many women may initially scoff at this idea but once you're up there, doing your sexy moves being the center of his universe, he'll be drooling from the corner of his mouth, you'll feel like a goddess. Add some sexy lingerie or stripper clothes to complete the package. This is actually an important piece of advice – you need to be covered up as this creates more desire on his part and it will also help with your confidence as you can play with tassels and letting him take a peek at what is underneath. It's suggested to take a class to get some moves down first otherwise you could be left with an awkward performance which will certainly not benefit your self confidence!
This class example is located in Las Vegas and is one of the most shining examples, but you should be able to locate a class locally. Once you've got a show ready, tie him to a chair with a neck tie and force him to keep hands off while you lick his body and tease him like never before!
4.) Fantasize
Enjoying a wild fantasy is always good, accompanying the previous 2 tips however this one is taken under the covers. Pretend your lover is a knight, a solider, policeman or any other sexy character you are hot for. Pretend you're a slave, a princess or a trophy wife. Put yourself into the moment of being someone else and thew sex is easily out of this world! Incorporating sex toys into your erotic fantasy is also a fun way to get your mind thinking in new ways. Want to role play? Adding a costume helps to put this fantasy into reality.
5.) Quickies!
Stop reading tips about foreplay, get your mind filled with quickie ideas. Look around the house, your yard or even other places outdoors and picture yourself having sex there. To leave the bedroom and explore other places adds to the excitement. Here are a few fun places to try: In the hallway, on the bathroom & kitchen counter, in the shower, on the couch, in your car. The goal here is to make it quick and passionate, like a sexy encounter scene in a movie.
Janna Petersen writes articles for couples promoting a fun and sexy love life through all stages of the relationship from courtship to dating, into marriage and beyond! Her tips are featured on several online magazines and in print offering singles and couples sexy ideas for a passionate sex life.